Sporty Nylon Replacement Strap with Pull-tab Closure for Apple Watches
SHIPS FAST
EASY RETURNS
100% SECURE CHECKOUT
24/7 CUSTOMER SERVICE
Details
Shipping & Handling
Returns & Refunds
Limited Stocks Available - Experience Time in a Whole New Way - Shop Today!
Discover the power of Comfort and Performance in one strap!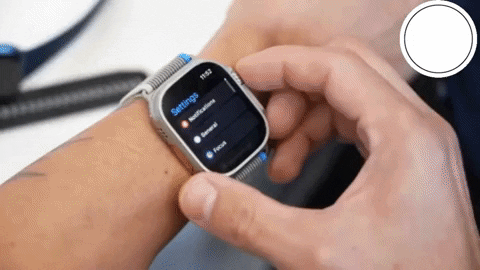 Tired of dealing with uncomfortable, sweaty wrists during intense workouts or outdoor activities? Introducing the Sporty Nylon Replacement Strap with Pull-tab Closure for Apple Watches!
●  Band Material Type: Nylon
●  Apple Watch Ultra Series 7, 6, 3 SE, 8
Features:
●  Provides ultimate comfort
●  Stylish sporty design
●  Hassle-free pull-tab closure
●  Easy installation
●  Durable
●  Ideal for those with an active lifestyle
⌚ Our premium-grade nylon material is engineered to promote optimal airflow, allowing your wrist to breathe freely. With this innovative strap, you can stay cool, dry, and comfortable throughout your workouts, runs, hikes, or any other outdoor adventures.
GET YOURS NOW BEFORE THEY'RE SOLD OUT!
FAQs
Q: Can I adjust the tightness of the strap?
A: Absolutely! The strap features a pull-tab closure system, allowing you to easily adjust the tightness to your desired fit for optimal comfort.
 ∙ · • ⦿ • · ∙
Q: Does the strap wick away sweat?
A: Yes, the advanced nylon material is designed to wick away moisture and prevent the buildup of sweat, making it ideal for intense workouts or outdoor activities.
We ship our products from several different warehouses, some are Domestic and the rest outside of the US. If you order several different products, they might arrive separately and on a different day.
Not 100% happy with your purchase? Simply send us an email to support@inspirewatch.com and our dedicated team will solve any problem!

With limited exceptions, valid returns are refunded in the form of store credit. Damaged/defective items will be subject to an exchange if in stock.

All store credit, refunds, and/or exchanges that are due will be issued within 3 to 5 business days after the return is processed.

You can find additional information about our Return Policy HERE.