Premium Soft and Flexible Rubber Cases for Apple Watch

SHIPS FAST

EASY RETURNS

100% SECURE CHECKOUT

24/7 CUSTOMER SERVICE
Details
Shipping & Handling
Returns & Refunds
Limited Stocks Available - Experience Time in a Whole New Way - Shop Today!
Defend your Apple Watch in style with premium rubber cases!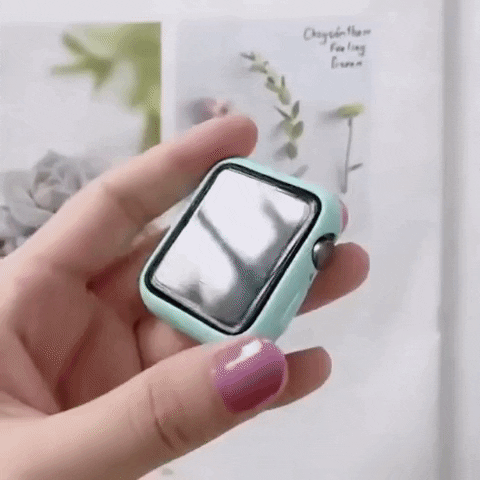 Specially designed to shield your device from scratches and daily damage, our Premium Soft and Flexible Rubber Cases for Apple Watch provide an unbeatable defense!
Specifications:

Case Material: 

Rubber

For Apple Watch Series 7, 8, 6, SE, 5, 4, 3, 2 and 1
Features:
Sleek and modern design
Flexible yet durable
A variety of colors to choose from
Smart design allows access to all controls
Washable
⌚ With precise cutouts, our cases allow easy access to all buttons, ports, and features, ensuring full functionality without any hindrance. The soft and flexible rubber material enhances grip and comfort, making it ideal for daily wear and active lifestyles.
GET YOURS NOW BEFORE THEY'RE SOLD OUT!
FAQs
Q: Are these cases easy to install and remove?
A: Absolutely. The flexible nature of the rubber material makes it easy to install and remove the cases without any hassle.
 ∙ · • ⦿ • · ∙
Q: Will the cases interfere with the touchscreen functionality?
A: No, the cases are designed to maintain the touchscreen sensitivity, allowing you to operate your Apple Watch seamlessly.

InspireWatch offers WORLDWIDE INSURED SHIPPING!
We ship our products from several different warehouses outside of the US.
If you order several different products, they might arrive separately and on a different day. You will get the tracking number directly to your email about 1-3 business days after purchase.
Please allow 7-14 business daysfor the item to arrive, depends on your location.
Your happiness is our top priority. If for any reason you need help with your purchase, email us with your order number and we will do our best to assist you.
Not 100% happy with your purchase? Simply send us an email to support@inspirewatch.com and our dedicated team will solve any problem, or click here for the customer service contact form!

With limited exceptions, valid returns are refunded in the form of store credit. Damaged/defective items will be subject to an exchange if in stock.

All store credit, refunds, and/or exchanges that are due will be issued within 3 to 5 business days after the return is processed.

You can find additional information about our Return Policy HERE.