Tough Metal Frame Case Modification Kit for Apple Watch Collection

SHIPS FAST

EASY RETURNS

100% SECURE CHECKOUT

24/7 CUSTOMER SERVICE
Details
Shipping & Handling
Returns & Refunds
Limited Stocks Available - Experience Time in a Whole New Way - Shop Today!
Experience unparalleled protection and style for your Apple Watch!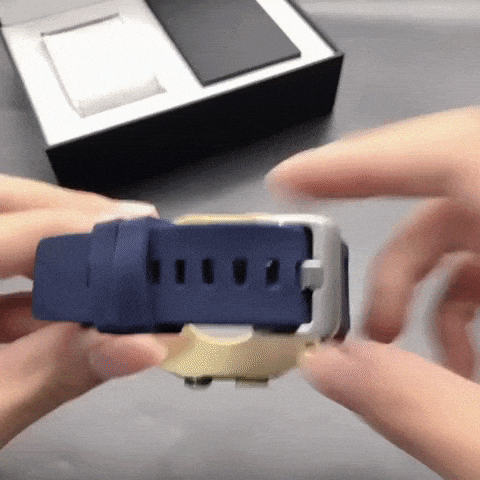 Worry no more about scratching the screen or damaging delicate components of your Apple Watch. Our Tough Metal Frame Case Mod Kit offers unrivaled protection without sacrificing style!
Band Material Type: 

Stainless Steel

Clasp Type: 

Hook Buckle
Features:
Stylish yet durable

Perfect replacement for all styles iWatch wristbands

Comfortable and lightweight

Easy to install and remove
Constructed with premium-grade materials, including a tough metal frame, this modification kit acts as a shield for your Apple Watch. It withstands the rigors of daily wear and tear, ensuring your watch stays in pristine condition, even during the most demanding activities.
GET YOURS NOW BEFORE THEY'RE SOLD OUT!
FAQs
Q: Does the Tough Metal Frame Case obstruct any buttons or sensors on the Apple Watch?
A: No, the Tough Metal Frame Case is precisely engineered with cutouts that provide full access to all buttons, features, and sensors of the Apple Watch.
 ∙ · • ⦿ • · ∙
Q: Will the Tough Metal Frame Case affect the touchscreen responsiveness?
A: No, the Tough Metal Frame Case is engineered to have no impact on the touchscreen responsiveness of your Apple Watch, ensuring smooth and accurate interactions.

InspireWatch offers WORLDWIDE INSURED SHIPPING!
We ship our products from several different warehouses outside of the US.
If you order several different products, they might arrive separately and on a different day. You will get the tracking number directly to your email about 1-3 business days after purchase.
Please allow 7-14 business daysfor the item to arrive, depends on your location.
Your happiness is our top priority. If for any reason you need help with your purchase, email us with your order number and we will do our best to assist you.
Not 100% happy with your purchase? Simply send us an email to support@inspirewatch.com and our dedicated team will solve any problem, or click here for the customer service contact form!

With limited exceptions, valid returns are refunded in the form of store credit. Damaged/defective items will be subject to an exchange if in stock.

All store credit, refunds, and/or exchanges that are due will be issued within 3 to 5 business days after the return is processed.

You can find additional information about our Return Policy HERE.