Tough and Heavy Duty Shockproof Case for Apple Watches
SHIPS FAST
EASY RETURNS
100% SECURE CHECKOUT
24/7 CUSTOMER SERVICE
Details
Shipping & Handling
Returns & Refunds
Limited Stocks Available - Experience Time in a Whole New Way - Shop Today!

Go ahead, and take on the toughest challenges - your Apple Watch is ready!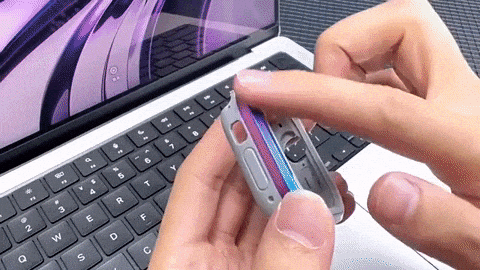 Are you looking for a stylish and reliable way to protect your Apple Watch during your active lifestyle? 
Look no further than the Inspire Watch Tough and Heavy Duty Shockproof Case!
⌚ Crafted from the finest materials, this case offers superior protection against the harshest conditions, so you can focus on what matters most - your next adventure.

⌚ With its shockproof design and durable exterior, the Inspire Watch case helps absorb impact and prevent scratches, keeping your Apple Watch looking as good as new.
⌚ Choose from

sophisticated colors

to match your style, and

enjoy compatibility

with multiple Apple watch models.

⌚ From hiking in the mountains to running through the city, this case ensures your device

stays safe and secure

.
Specifications:

●  Case Material: Alloy
●  For Apple Watch Series 8, 7, 6, SE, 5, and 4

Check out the FEATURES that make this Shockproof Case a TOP CHOICE!


Sleek and modern design

Keeps your watch protected at all times

A variety of colors to choose from

Innovative design allows access to all controls
DON'T JUST TAKE OUR WORD FOR IT…

GET

REAL REVIEWS

FROM

REAL CUSTOMERS

!
Choose yours right now and TAKE ADVANTAGE of an INCREDIBLE DEAL!
Have Questions? The Answers are Here!
Q:

Will the case affect the functionality of my Apple Watch?


A:

No, the case will not affect the functionality of your Apple Watch. All buttons and sensors remain accessible while your device is in the case.
 ∙ · • ⦿ • · ∙



Q:

Is the case lightweight and comfortable to wear?


A:

Yes, the case is lightweight and comfortable to wear. It does not add significant bulk to your Apple Watch and is designed to be comfortable during all activities.
 ∙ · • ⦿ • · ∙



Q:

Will the case affect the touch sensitivity of the Apple Watch screen?


A:

No, the case will not affect the touch sensitivity of the Apple Watch screen. You can still use your device as usual while it's in the case.
We ship our products from several different warehouses, some are Domestic and the rest outside of the US. If you order several different products, they might arrive separately and on a different day.
Not 100% happy with your purchase? Simply send us an email to support@inspirewatch.com and our dedicated team will solve any problem!

With limited exceptions, valid returns are refunded in the form of store credit. Damaged/defective items will be subject to an exchange if in stock.

All store credit, refunds, and/or exchanges that are due will be issued within 3 to 5 business days after the return is processed.

You can find additional information about our Return Policy HERE.