Unisex Digital Watch with Silicone Band and Back Light Feature

SHIPS FAST

EASY RETURNS

100% SECURE CHECKOUT

24/7 CUSTOMER SERVICE
Details
Shipping & Handling
Returns & Refunds
Limited Stocks Available - Experience Time in a Whole New Way - Shop Today!

The Unisex Digital Watch - a timeless accessory for a modern world!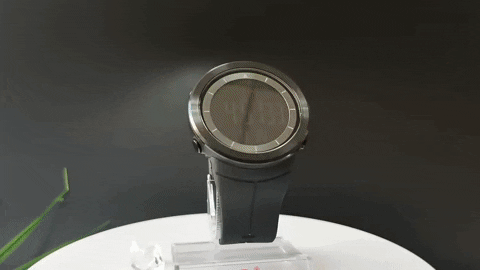 Are you someone who values simplicity and ease of use? Our Unisex Digital Watch with Silicone Band and Back Light Feature is designed with YOU in mind!
This watch boasts an intuitive interface and practical features, rendering it an excellent accessory for both indoor and outdoor activities!
⌚ The watch's silicone band is comfortable to wear for extended periods and can be easily adjusted to fit most wrist sizes.

⌚ The backlight feature allows you to easily read the time in low-light situations, such as at night or in dimly lit environments.
⌚ This watch is perfect for anyone who leads an active lifestyle, with its durable construction that can withstand the wear and tear of everyday use.

⌚ It is also water-resistant, making it ideal for use while swimming or participating in other water-based activities.
⌚ In addition to its practical features, our watch also has a sleek and stylish design that complements any outfit.

⌚ It is suitable for both men and women and can be worn on any occasion, whether it's a casual day out or a formal event.
Specifications:

●  Case Material: Stainless Steel
●  Band Material Type: Rubber
●  Dial Window Material Type: Acrylic
●  Clasp Type: Buckle
●  Water Resistance Depth: 5Bar
●  Case Thickness: 16mm
●  Band Width: 25mm
●  Dial Diameter: 51mm
●  Band Length: Approximately 24cm/9.44in

Check out the FEATURES that make this Unisex Digital Watch a TOP CHOICE!


Brings a comfortable and gentle wearing experience

Perfect for casual or sportswear

Backlight feature for easy time reading in the dark

With a stopwatch and alarm feature

Water-resistant and shock-resistant

Precise and reliable timekeeping

Quartz movement
DON'T JUST TAKE OUR WORD FOR IT…

GET

REAL REVIEWS

FROM

REAL CUSTOMERS

!
Choose yours right now and TAKE ADVANTAGE of an INCREDIBLE DEAL!
Have Questions? The Answers are Here!
Q:

How do I turn on the back light feature on this watch?


A:

The back light feature on this watch can be turned on by pressing a specific button. Please refer to the user manual for specific instructions.
∙ · • ⦿ • · ∙



Q:

Does this watch display the date?


A:

Yes, this watch displays the current date along with the time.

∙ · • ⦿ • · ∙
Q:

Can I wear this watch while exercising?


A:

Yes, this watch is suitable for wearing while exercising and can help you track your workout time.
InspireWatch offers WORLDWIDE INSURED SHIPPING!
We ship our products from several different warehouses outside of the US.
If you order several different products, they might arrive separately and on a different day. You will get the tracking number directly to your email about 1-3 business days after purchase.
Please allow 7-14 business daysfor the item to arrive, depends on your location.
Your happiness is our top priority. If for any reason you need help with your purchase, email us with your order number and we will do our best to assist you.
Not 100% happy with your purchase? Simply send us an email to support@inspirewatch.com and our dedicated team will solve any problem, or click here for the customer service contact form!

With limited exceptions, valid returns are refunded in the form of store credit. Damaged/defective items will be subject to an exchange if in stock.

All store credit, refunds, and/or exchanges that are due will be issued within 3 to 5 business days after the return is processed.

You can find additional information about our Return Policy HERE.